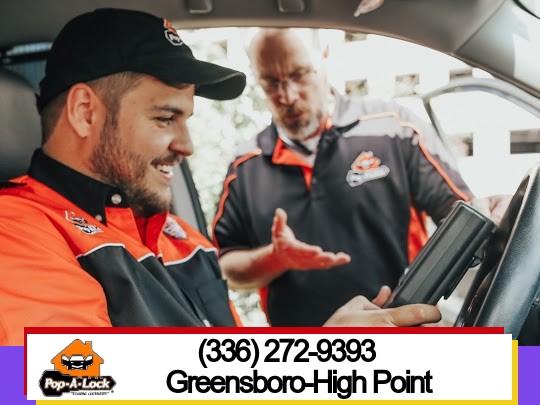 Professional Locksmiths in Greensboro NC Available for Key Duplication Services
Key duplication is a service that everyone needs at some point in their lives. Whether you need a spare key for your car, home, or office, or you want to replace a lost or damaged key, it's essential to get the job done by a professional locksmith. Pop-A-Lock is a trusted locksmith service provider in Greensboro, NC, that offers reliable and efficient key duplication services for a wide range of keys.
Pop-A-Lock Greensboro is a locally owned and operated franchise of Pop-A-Lock, a nationwide locksmith company that has been in business for over 25 years. Pop-A-Lock's mission is to provide fast, reliable, and affordable locksmith services to customers in need, and their Greensboro franchise is no exception. Pop-A-Lock Greensboro serves the city and its surrounding areas, including High Point, Burlington, and Winston-Salem.
One of the main reasons to choose Pop-A-Lock Greensboro for your key duplication needs is their expertise in different types of keys. Their technicians have the knowledge and experience to duplicate keys for various types of locks, including automotive keys, residential keys, commercial keys, and high-security keys. They also use state-of-the-art equipment and techniques to ensure that the duplicated keys are accurate and functional.
Pop-A-Lock's locksmiths are licensed, insured, and bonded, which means they have passed rigorous background checks and have the necessary qualifications and training to perform key duplication services. They are also up-to-date with the latest technologies and security features used in different types of keys and locks, which means they can provide you with the best advice and recommendations for your key duplication needs.
Pop-A-Lock's key duplication process is simple and convenient. You can visit their storefront location in Greensboro, or you can call their mobile unit to come to your location. When you arrive or when the technician arrives, you will be greeted by a friendly and knowledgeable staff member who will assist you with your key duplication needs.
Pop-A-Lock's key duplication services are designed to be fast and efficient. Their technicians can duplicate most types of keys within a few minutes, depending on the complexity of the key and the availability of the blank key. They also offer same-day service for most key duplication requests, so you don't have to wait for days or weeks to get your new key.
Pop-A-Lock's key duplication services are also affordable and transparent. They offer competitive pricing for their services, and they provide you with a detailed estimate of the cost before they start the key duplication process. They also have a no-hidden-fees policy, which means you won't be surprised by any extra charges or fees after the service is completed.
In addition to key duplication services, Pop-A-Lock Greensboro offers a wide range of locksmith services, including lock installations, repairs, and rekeying, as well as safe lockout services, access control systems, and more. They can also assist you with automotive locksmithing, such as car key replacement, transponder key programming, and remote key fob programming.
Pop-A-Lock Greensboro's locksmith services are available 24/7, so you can rely on them for any locksmith emergencies that may arise at any time of the day or night. They also prioritize community involvement and giving back. They offer free emergency door unlocking services for children or pets who are locked in vehicles, as well as free home security checks for seniors. They also support various charitable organizations and community events.