Pop-A-Lock® is Greensboro's Complete Locksmith
Greensboro - Highpoint Locksmith Latest News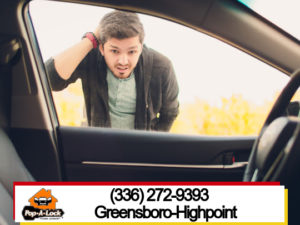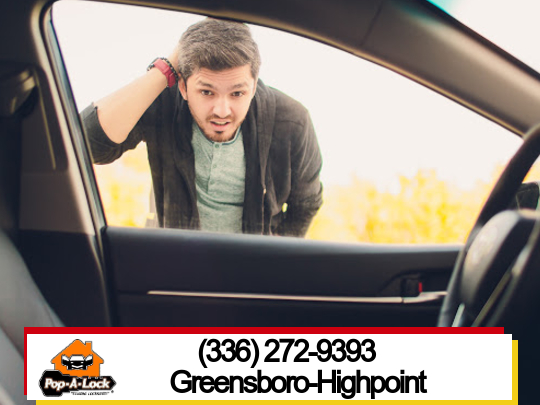 Pop-A-Lock of Greensboro, NC is truly a member of the community. We are locally owned and operated. We have provided car lockout service and residential rekeying for years. Keys and Key Fobs for All Automobile Brands Our clients call us instead of the dealership to replace misplaced, damaged, or lost car key fobs. Our price…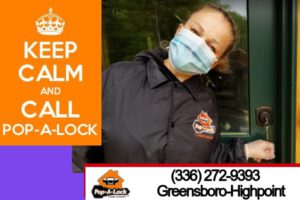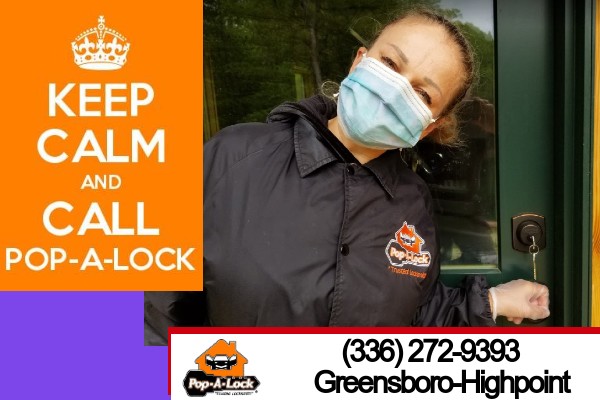 You have enough stress in your life. Let Pop-A-Lock help with your locksmith issues. Call us in Greensboro NC for: Lock InstallationLock RekeyKey Duplication & CreationLockout ServiceAutomotive Smart Key DuplicationHigh-Security Lock InstallationEmergency Car Door UnlockingTrained, Certified Technicians We arrive fast in Easily Identifiable Vehicles.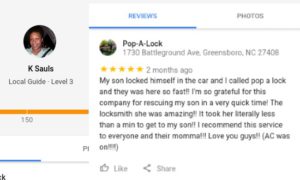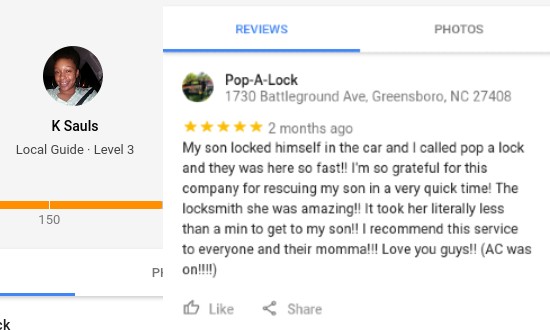 You are careful. And it still happens. Stay there and don't worry. Call the fast auto lockout locksmith in Greensboro. Call Pop-A-Lock. High Point, Greensboro North Carolina – Locksmith Pop-A-Lock is the best choice for Locksmith and Key Services. You can call or request service online. Our Locksmith On Demand application allows you to see…
High Point NC
Julian NC
Mc Leansville NC
Oak Ridge NC
Pleasant Garden NC
Stokesdale NC
Summerfield NC
Whitsett NC
Greensboro NC
Mc Leansville NC
Oak Ridge NC
Pleasant Garden NC
Stokesdale NC
Summerfield NC
Whitsett NC
We are the country's biggest group of locksmiths, providing locksmith services across the country.
Lock Installation
Lock Rekey
Key Duplication & Creation
Lockout Service
Automotive Smart Key Duplication
High-Security Lock Installation
Emergency Car Door Unlocking
Trained, Certified Technicians
Easily Identifiable Vehicles
Greensboro North Carolina's Trusted Locksmith
Residential and Commercial
Thousands of people just like you trust Pop-A-Lock of Greensboro NC for all their locksmith needs.
When you have an EMERGENCY and time is of the essence....call the Best Locksmith Service you can trust...Pop-A-Lock of Greensboro NC.
336.272.9393
We are the best Locksmith in Greensboro NC, period!
Pop-A-Lock of Greensboro is a full-service locksmith franchise serving the Piedmont Triad area.
Whether you're in need of a locksmith for your home, your business or you need your car door unlocked in the Greensboro area, Pop-A-Lock has got you covered.
Our certified and licensed locksmiths are thoroughly trained and will provide you with top quality locksmith service at an affordable price.
No one beats our quality of service and attention to detail. Our locksmiths are the highest qualified, most reputable and most importantly, bonded and insured.
Call us today!
Address:
Pop-A-Lock
1730 Battleground Ave
Greensboro, NC 27408