Pop-A-Lock® is Greensboro's Complete Locksmith
Welcome to Pop-A-Lock® – Your Trusted Locksmiths in Greensboro and High Point, NC!
At Pop-A-Lock®, we understand the significance of security and peace of mind in your daily life. Serving the communities of Greensboro and High Point, North Carolina, our team of highly skilled locksmiths brings you a blend of tradition and cutting-edge solutions for all your security needs. Whether you've found yourself locked out of your home on a chilly night or need a comprehensive security system installation for your business, our promise remains the same: prompt, professional service with an emphasis on your satisfaction.
Comprehensive Locksmith Services Tailored to Your Needs
Our expertise extends beyond just lockouts. We pride ourselves in offering a diverse range of locksmith services, tailored to meet the unique needs of the Greensboro and High Point communities. From residential key duplication, high-security lock installations, to the latest in electronic and smart lock systems for businesses – we've got you covered. With our deep roots in the community, we understand the local landscape and bring that knowledge into every job, ensuring that our solutions are not only top-notch but also relevant and long-lasting.
Why Choose Pop-A-Lock® in Greensboro and High Point?
Your security isn't just a job to us; it's our passion. By choosing Pop-A-Lock®, you're partnering with a team that places your safety above all else. Our locksmiths are rigorously trained, dedicated professionals who stay updated with the latest advancements in the field. Moreover, our commitment to Greensboro and High Point means we're always just a call away when you need us the most. Experience unparalleled service, attention to detail, and the peace of mind that comes with trusting the region's premier locksmith – Pop-A-Lock®.
Residential Lockouts: This is one of the most common scenarios a locksmith is called for. If someone gets locked out of their home or apartment, the locksmith can either pick the lock or use specialized tools to gain entry without causing damage.
Automotive Lockouts: Locking keys inside the car is another frequent reason people call locksmiths. Modern cars often have more complex security systems, but a skilled locksmith can still gain entry without causing harm to the vehicle.
Residential & Commercial: Whether it's due to wear and tear, a lost key, or a need for increased security, people often require their locks to be changed. Locksmiths can replace old locks with new ones, repair malfunctioning locks, or install additional locks for increased security.
Key Cutting & Duplication: If someone needs extra copies of their keys or if a key is lost and they need a new one made from a lock, locksmiths can cut and duplicate keys for various types of locks.
High-security Lock Installations: For those seeking enhanced security, locksmiths can provide recommendations and installation of high-security locks that are more resistant to picking, drilling, and other forms of attack.
Electronic & Smart Lock Installations: With advancements in technology, many people are turning to electronic and smart locks for their homes or businesses. Locksmiths can install and program these systems.
Security Systems & Access Control: Some locksmiths also specialize in more advanced security solutions like installing surveillance cameras, setting up access control systems where entry is granted through cards, biometrics, or codes, and even setting up alarms.
Greensboro - Highpoint Locksmith Latest News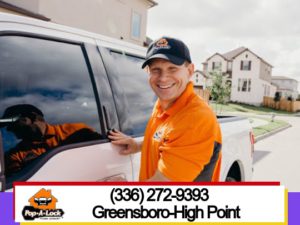 Emergencies can happen at any time, day or night. One of the most common emergencies that people experience is getting locked out of their homes, cars, or businesses. It can be a frustrating and stressful experience, especially if you're in a rush or have important tasks to attend to. Fortunately, emergency locksmith services are available…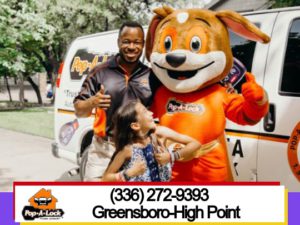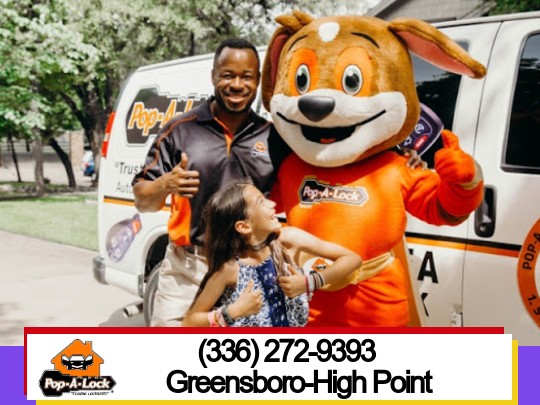 Having a locksmith you've already "battle tested" before an emergency is essential. It lowers the risk of your home or business security being compromised, saves time and money, and keeps people safe. Pre-selecting a locksmith means you've had time to assess whether you and they will be a good match, and they've had the chance…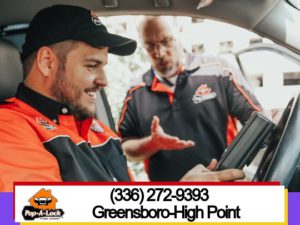 Getting locked out of your home, car, or office can be a frustrating and stressful experience. It can happen to anyone, regardless of how careful you are. If you find yourself in such a situation, don't panic. The best thing you can do is to call Pop-A-Lock locksmith in Greensboro, NC to help you regain…
High Point NC
Julian NC
Mc Leansville NC
Oak Ridge NC
Pleasant Garden NC
Stokesdale NC
Summerfield NC
Whitsett NC
Greensboro NC
Mc Leansville NC
Oak Ridge NC
Pleasant Garden NC
Stokesdale NC
Summerfield NC
Whitsett NC
We are the country's biggest group of locksmiths, providing locksmith services across the country.
Lock Installation
Lock Rekey
Key Duplication & Creation
Lockout Service
Automotive Smart Key Duplication
High-Security Lock Installation
Emergency Car Door Unlocking
Trained, Certified Technicians
Easily Identifiable Vehicles
Greensboro North Carolina's Trusted Locksmith
Residential and Commercial
Thousands of people just like you trust Pop-A-Lock of Greensboro NC for all their locksmith needs.
When you have an EMERGENCY and time is of the essence....call the Best Locksmith Service you can trust...Pop-A-Lock of Greensboro NC.
336.272.9393
We are the best Locksmith in Greensboro NC, period!
Pop-A-Lock of Greensboro is a full-service locksmith franchise serving the Piedmont Triad area.
Whether you're in need of a locksmith for your home, your business or you need your car door unlocked in the Greensboro area, Pop-A-Lock has got you covered.
Our certified and licensed locksmiths are thoroughly trained and will provide you with top quality locksmith service at an affordable price.
No one beats our quality of service and attention to detail. Our locksmiths are the highest qualified, most reputable and most importantly, bonded and insured.
Call us today!
Address:
Pop-A-Lock
1730 Battleground Ave
Greensboro, NC 27408