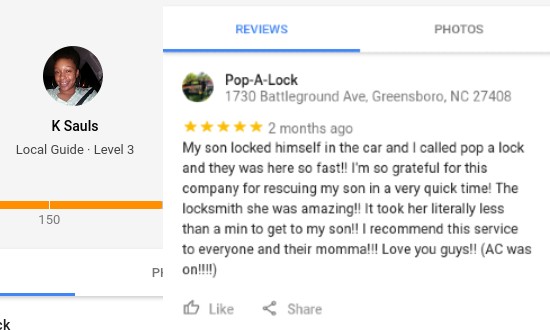 Child Accidentally Locked In Car (AC Running)
You are careful. And it still happens. Stay there and don't worry. Call the fast auto lockout locksmith in Greensboro. Call Pop-A-Lock.
High Point, Greensboro North Carolina – Locksmith
Pop-A-Lock is the best choice for Locksmith and Key Services. You can call or request service online. Our Locksmith On Demand application allows you to see an image of your assigned locksmith, an image of their service vehicle, a confirmation of your service and GPS tracking of your service provider as they are enroute.