Pop-A-Lock® is Greensboro's Complete Locksmith
Greensboro - Highpoint Locksmith Latest News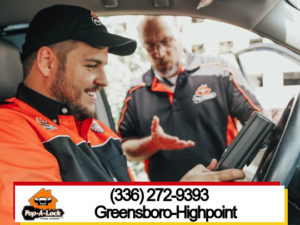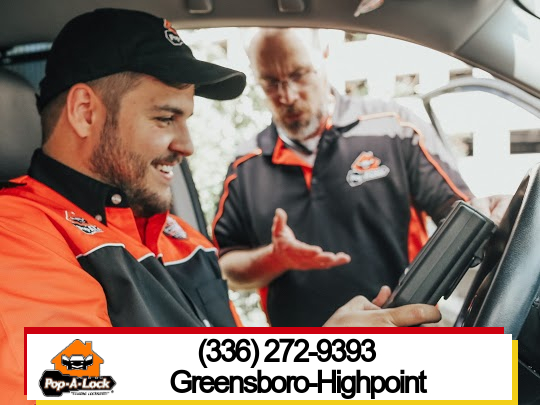 Pop-A-Lock Locksmiths is a large National franchise, however each location is locally owned and operated. When you call our Greensboro office, the owners answer. You benefit from the expertise, cutting edge technology, and training a Pop-A-Lock franchise locksmith company provides, but you get customer service that only a local owner can provide.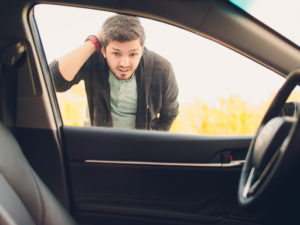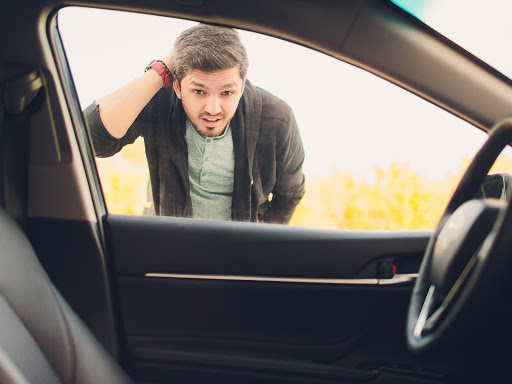 In Greensboro, the odds are you'll lock your keys in the car sometime, and those odds are on the increase. The American Automobile Association reports that it gets calls from more than 4,000,000 locked-out motorists every year. That's up from 500,000 or less just a few years ago. The culprits, according to AAA, are keyless…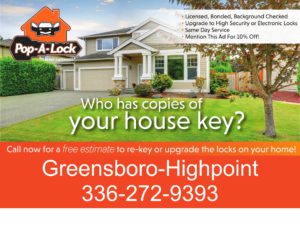 I have a key to your house. I can use it anytime I want. The question is, "Who am I?" What if I'm the guy that rented this house before you bought it? What if I'm a bad person? Call Greensboro's top locksmith. A franchised company that runs extensive background checks.
We are the country's biggest group of locksmiths, providing locksmith services across the country.
Lock Installation
Lock Rekey
Key Duplication & Creation
Lockout Service
Automotive Smart Key Duplication
High-Security Lock Installation
Emergency Car Door Unlocking
Trained, Certified Technicians
Easily Identifiable Vehicles
Greensboro North Carolina's Trusted Locksmith
Residential and Commercial
Thousands of people just like you trust Pop-A-Lock of Greensboro NC for all their locksmith needs.
When you have an EMERGENCY and time is of the essence....call the Best Locksmith Service you can trust...Pop-A-Lock of Greensboro NC.
336.272.9393
We are the best Locksmith in Greensboro NC, period!
Pop-A-Lock of Greensboro is a full-service locksmith franchise serving the Piedmont Triad area.
Whether you're in need of a locksmith for your home, your business or you need your car door unlocked in the Greensboro area, Pop-A-Lock has got you covered.
Our certified and licensed locksmiths are thoroughly trained and will provide you with top quality locksmith service at an affordable price.
No one beats our quality of service and attention to detail. Our locksmiths are the highest qualified, most reputable and most importantly, bonded and insured.
Call us today!
Address:
Pop-A-Lock
1730 Battleground Ave
Greensboro, NC 27408